From the Cache tab, you can browse and download assets you've added to your Workflows, including WiFi Profiles, Configuration Profiles, Backups, Enterprise Apps, Custom Assets, Files, and Wallpapers.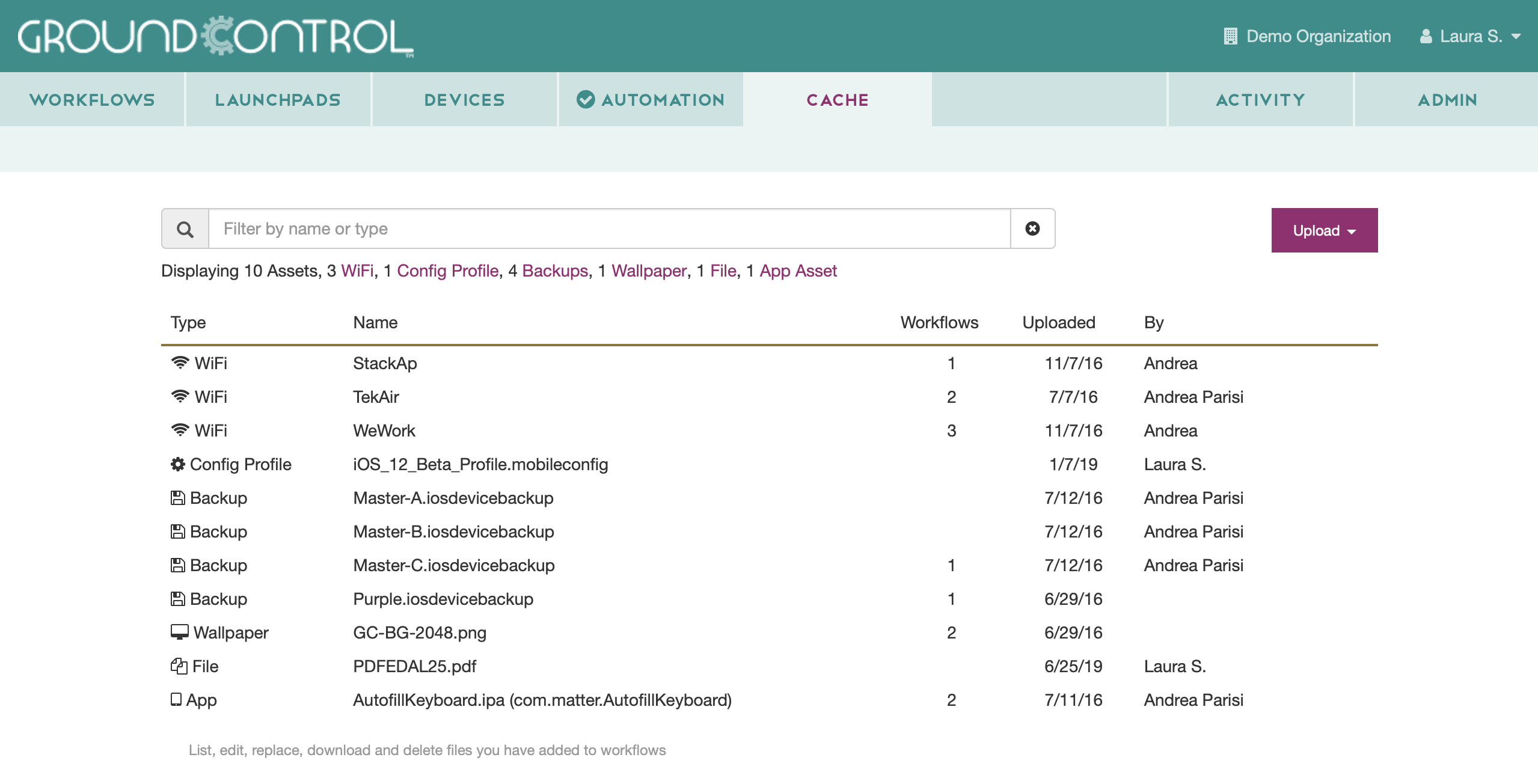 You can also replace a Configuration Profile, Backup, Enterprise App, File, and Wallpaper with a newer version at any time, or upload an asset and store it here for later use. Updating an asset here will also automatically update it in any Workflows where it is being used. 
You can filter assets by entering text in the Filter by Name box, or by selecting an file type.

To replace (or edit for WiFi assets), download, or delete an asset, simply select a row and hover your cursor to the very right of the row.  Here, a small Actions tab will appear: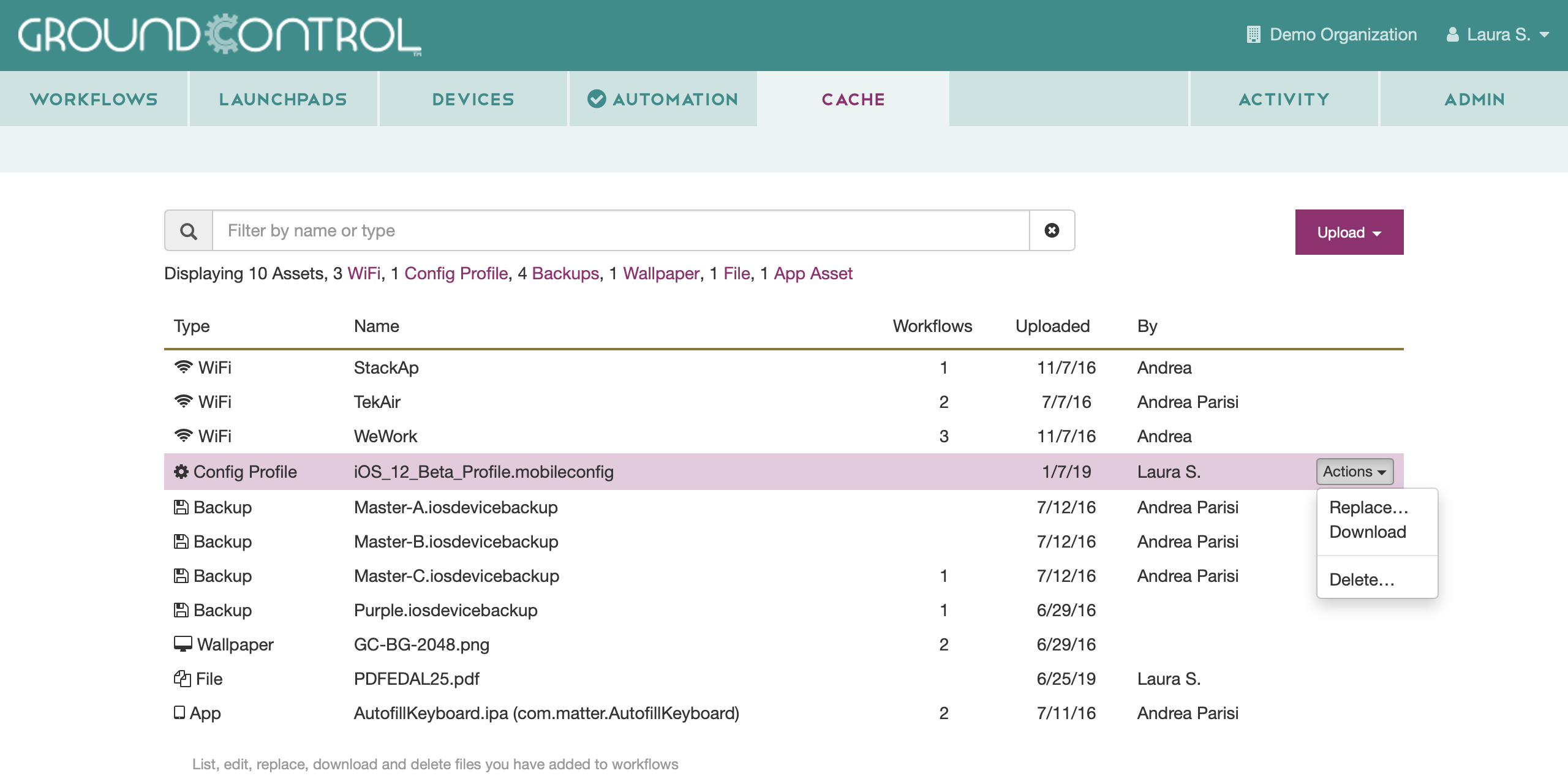 Important note: 'Delete' will really delete the asset completely. If you would just like to remove the asset from a specific Workflow (and keep it on the server), do that by editing your Workflow.