Click the Activity tab to see a log of current and past deployment details.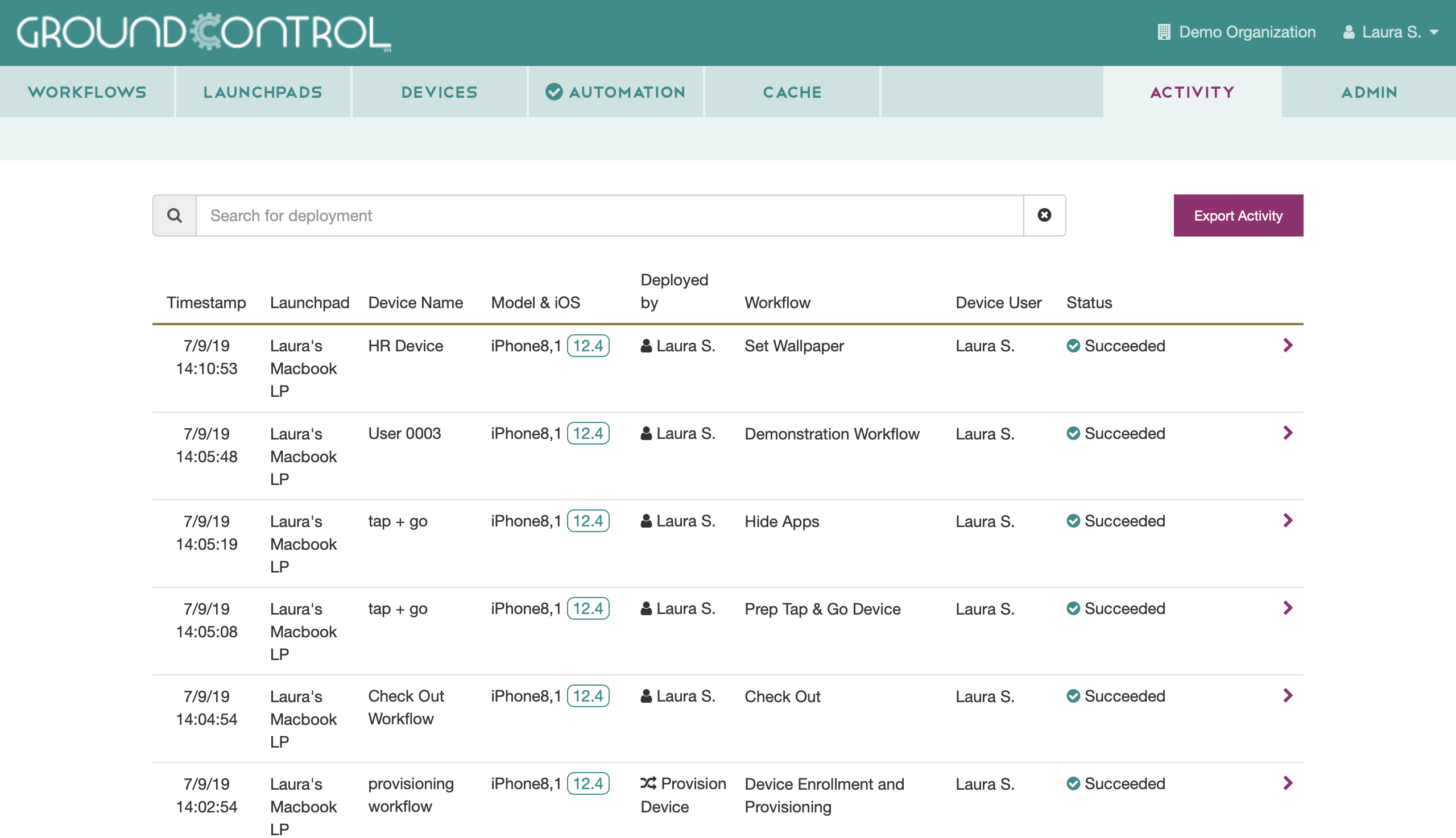 When deployments are in progress, the status column updates dynamically during the deployment.  The badge on the activity tab shows the number of device deployments in progress and is visible wherever you are on the site.
Clicking on a row provides additional deployment details.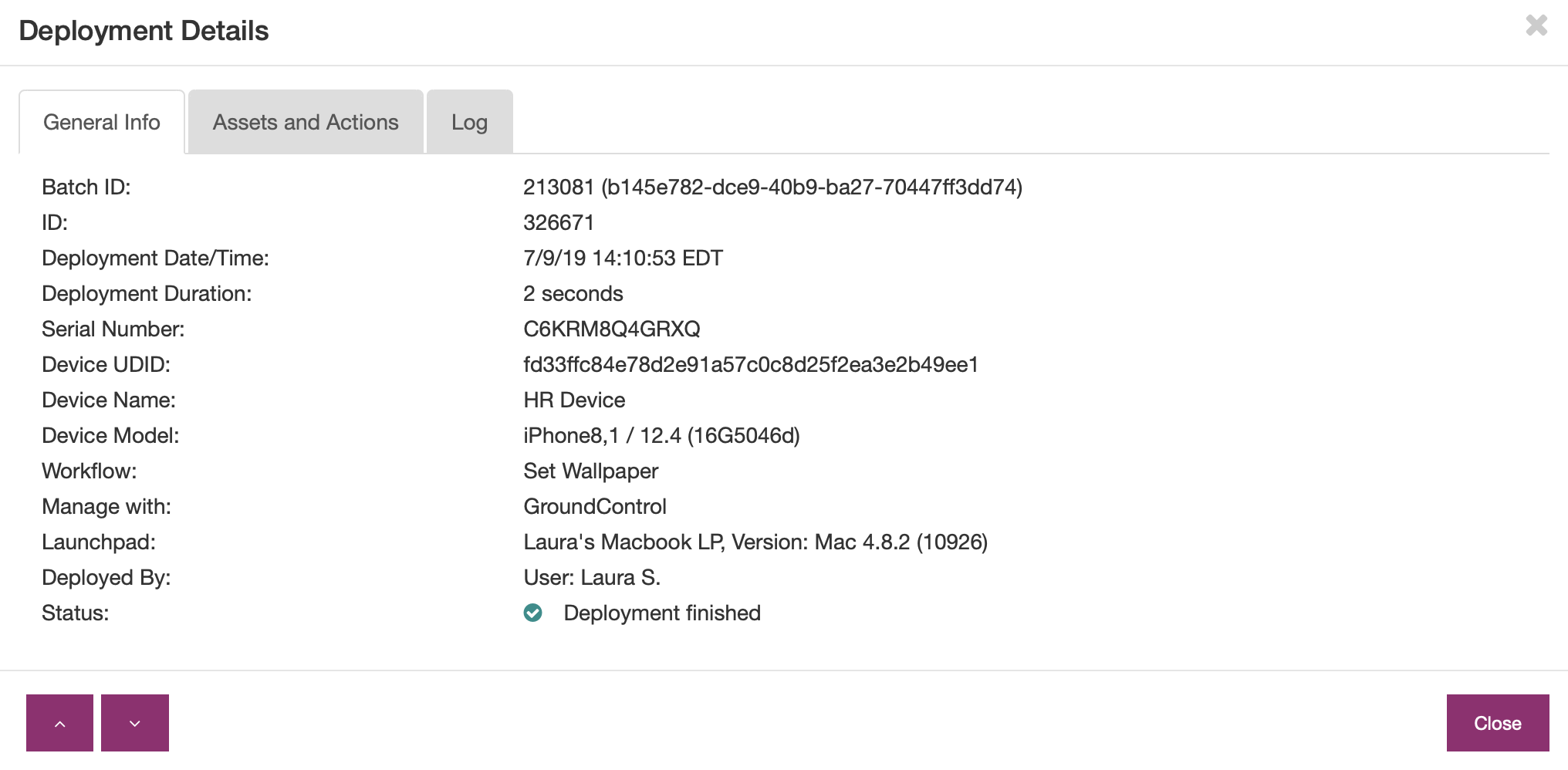 Export Activity 

GroundControl allows you to also Export Activity, which can be useful in order to look at specific times of activity by date via an Excel file. This option still lives in the Activity tab, located next to the search bar. Clicking on it gives you the option to specify the deployment activity that is provided through your download via the Excel file.
Your options are Today, Yesterday, Last 7 Days, Last 30 Days, This Month, Last Month, or Custom Range.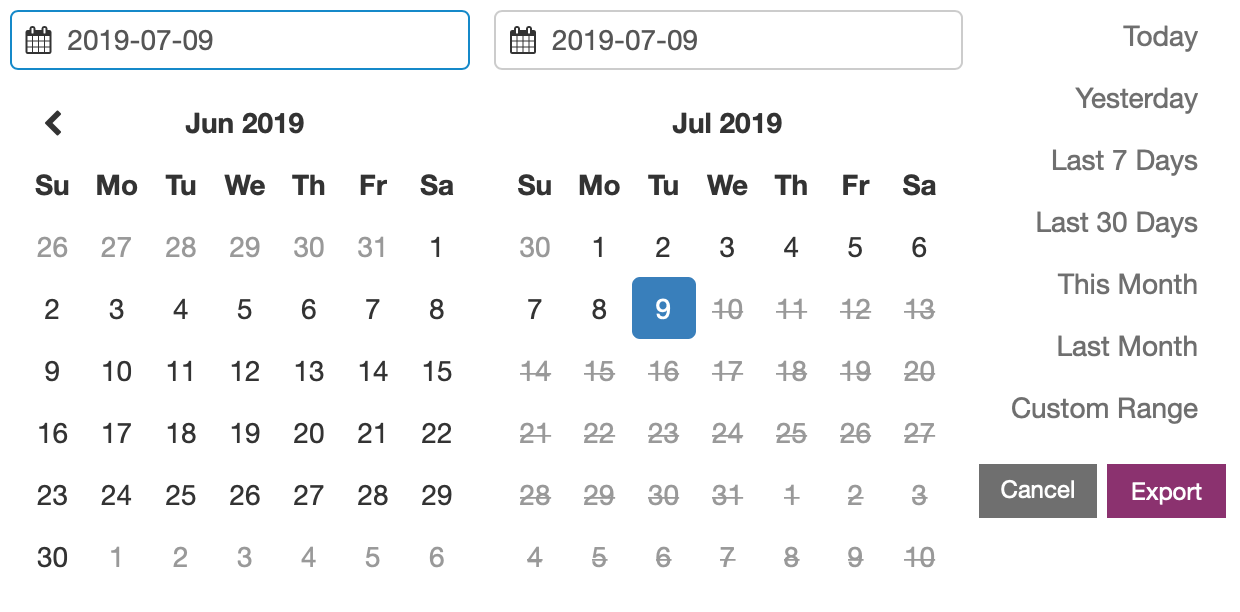 Clicking on Custom Range specifies your deployment details even further in that you decide the Activity you want to look at whether that be the past 2 days, or 2 months. It's up to you!