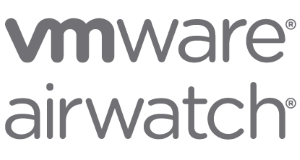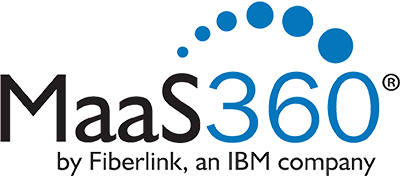 Workflow Automation for Enterprise Mobile Devices
Mobile devices are critical to business success, but common deployment tools are inadequate and inappropriate for the enterprise, creating a logistics nightmare.
GroundControl is a unique tool that dramatically reduces the number of steps it takes to get devices out of the warehouse and into people's hands. It's as simple as:
Use our browser-based admin console to set up one or more workflows in the cloud
Install GroundControl's lightweight Launchpad software on your Mac or Windows PC
Plug in as many devices as you need to configure and deploy — operations begin automatically.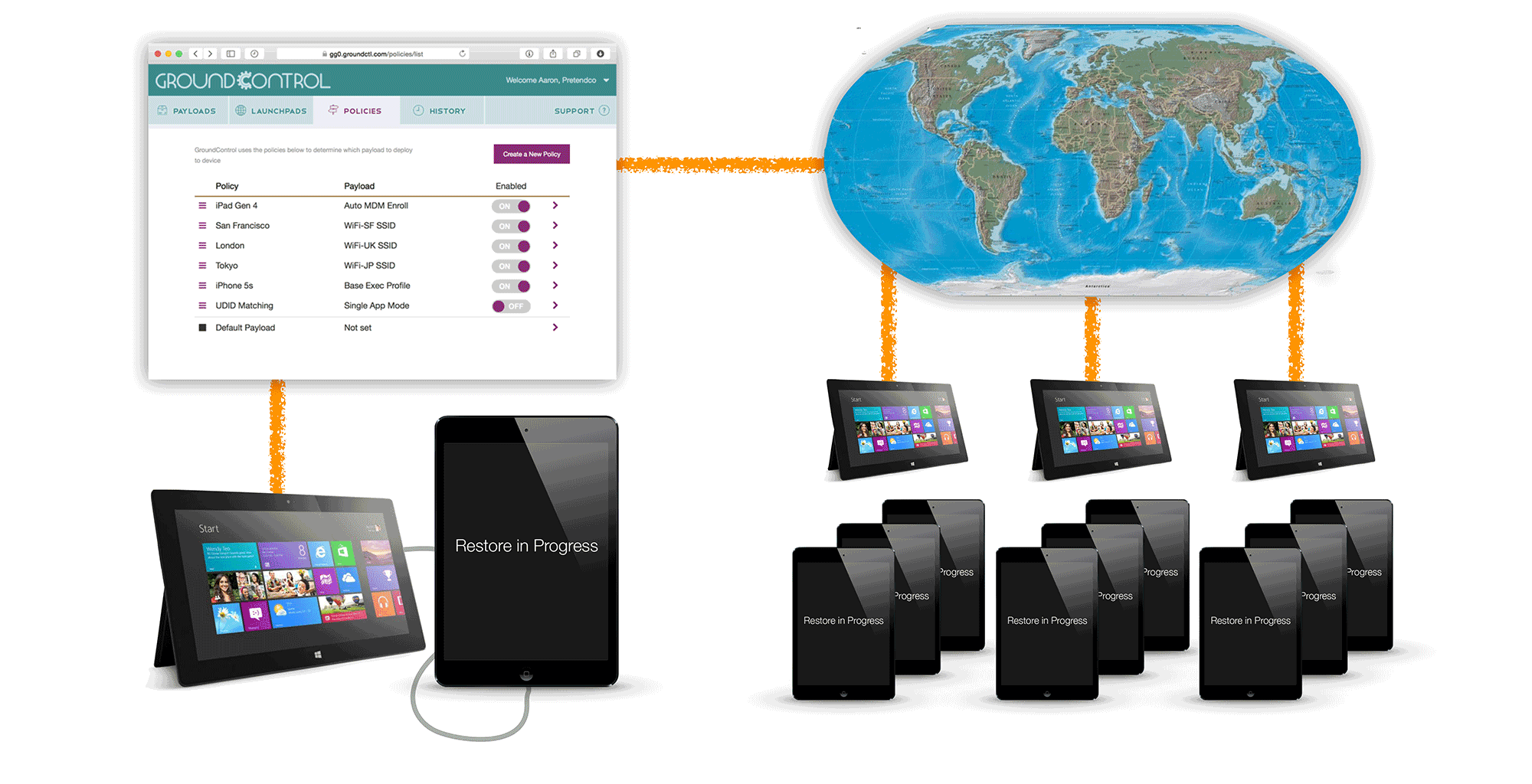 Once you have the basic workflows created, you can create rules that deploy immediately on device connect. Automated workflows can trigger anything from small changes — such as entering single app mode — to a full device factory wipe and rebuild.
Whether your enterprise needs to deploy 1,000 or 100,000 devices, GroundControl scales to meet your needs. Once a device is initially deployed, it can easily be re-deployed in the field to eliminate back-and-forth shipping. GroundControl is powerful enough to speed your depot operations, yet simple enough for non-technical staff in the field.
 Healthcare
GroundControl has revolutionized patient engagement in the largest hospitals in the U.S. Between patients, devices are factory wiped and reprovisioned, without needing any technical personnel. GroundControl completely automates this process, keeping provisioning as simple as plug-and-play. Meanwhile, IT is always in full control.
Learn more about GroundControl & Healthcare or see our design guide on patient engagement with VMware.
 Retail
GroundControl was selected by the world's largest fashion goods retailer to modernize and maintain their Apple MPOS devices. Did you know that iOS 9.0 patched a whopping 107 vulnerabilities? GroundControl can deploy security updates to devices immediately when plugged in. That's easy on your store employees, easy on your network, and easy on you.
 Finance
At two of the top global financial services firms, GroundControl is solving an otherwise worrisome problem: How can you lock down your iPhones and iPads to keep data from leaking out? GroundControl supervises your corporate-liable devices, shutting off services such as iCloud, AirDrop and iMessage. You can run it from your Windows PCs, too. We complement DEP to work with any device from any reseller, anywhere in the world.
Common Qs & As
Click on each question to expand. For additional questions — and answers! — see our support site.
Connect to GroundControl
To request a demo, obtain an evaluation license, or to speak with someone, kindly fill in the form below.

1460 Broadway
11th Floor
New York, NY 10036
(212) 651-2200