Create a New Workflow by clicking the purple button on the Workflows list screen:

To edit an existing Workflow, click on its row to jump to it, and click the Edit Workflow button: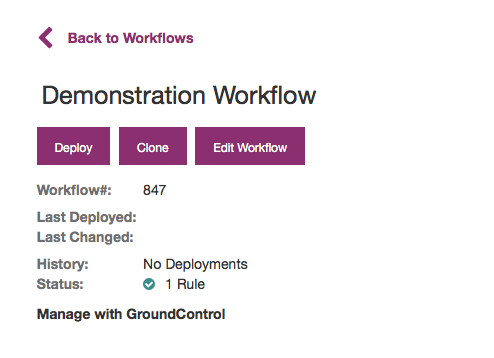 Adding actions to a Workflow
The new and edit screens enable you to customize your Workflows. Simply select an action in the Add an action pulldown to add it to a Workflow; Workflows can contain multiple actions. You must enter a Workflow name, and save it to be able to deploy it to a device.

Please note the supervision action is present for all GroundControl workflows except Erase only, Update only and Erase and Update only payloads.  More on the supervision options here.
The following sections describe each of the Workflow actions:
All Devices
New and Erased Devices
Advanced