Workflows are collections of settings and assets to deploy to devices. A Workflow may contain several types of actions, and can be deployed to a connected device either manually (On-Demand) or automatically (Rule Based, on connect, which can be enabled via the Automation tab).
The Workflows list includes current information: including Workflow Name, Automation, Modified and Deployed:

The Automation column indicates if any rules are enabled via Automation.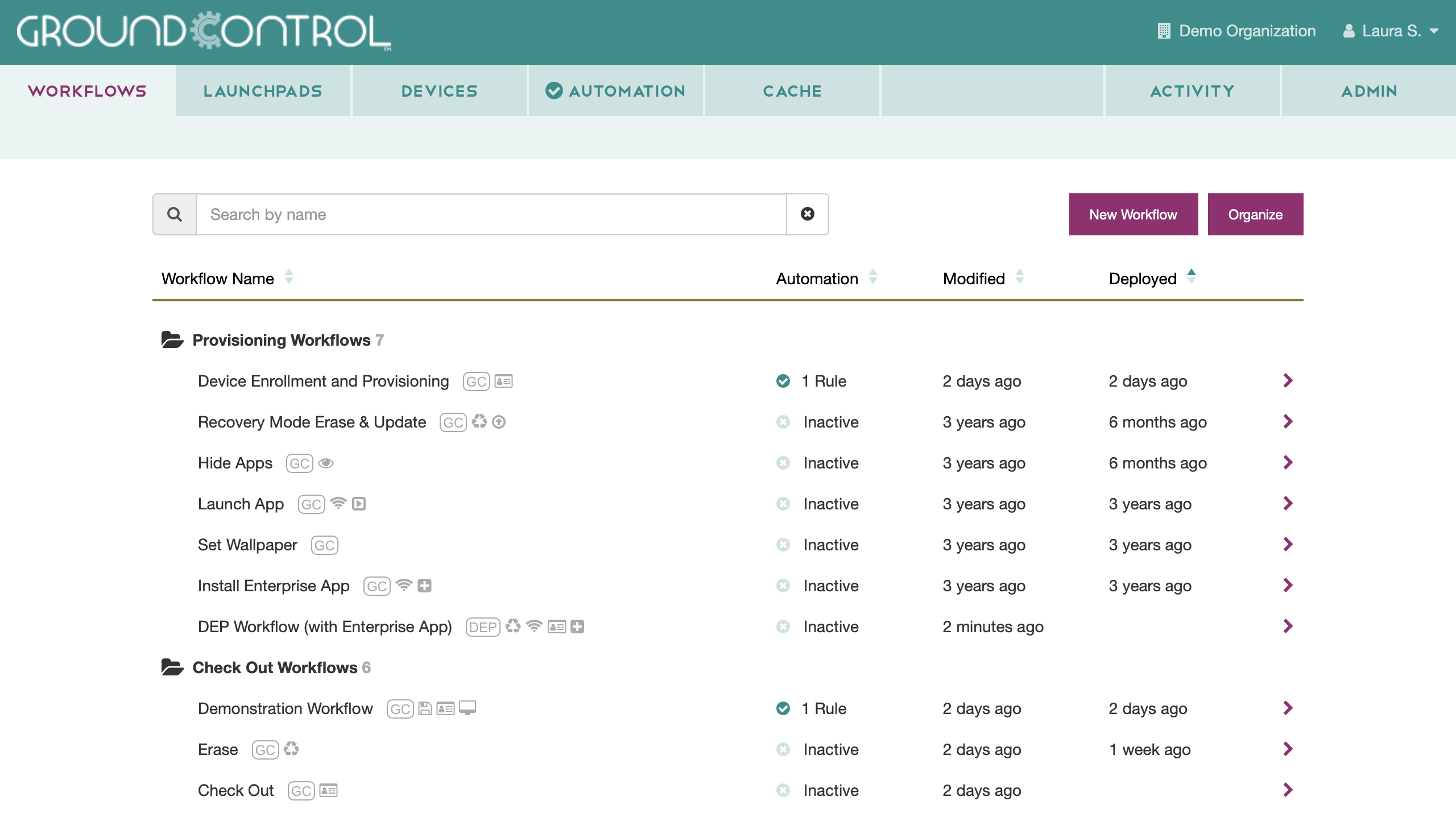 You can sort the list by clicking on any column header. Click again to reverse sort by that column.
To Edit a Workflow, click on its row:

The next article details steps for Creating and Editing Workflows.