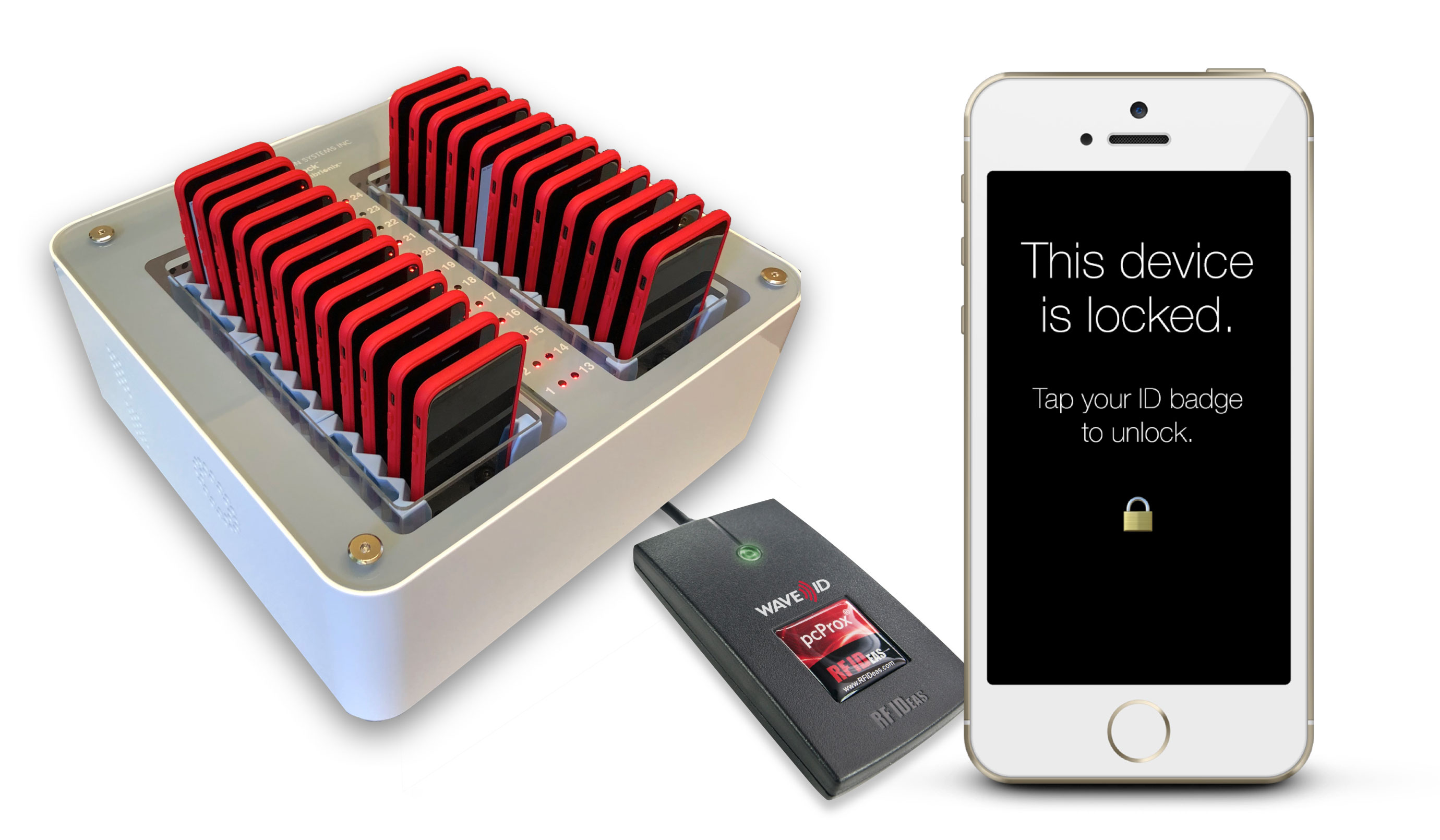 Check Out allows organizations to keep a record each time a user takes a shared device, improving accountability and allowing unique device personalization.
GroundControl locks down iOS devices in software using Apple's robust "single app mode" to deter theft. GroundControl can update apps and system software while iOS devices are charging, to maintain a patched and compliant computing environment.
Check Out takes less than 5 seconds. Employees tap their existing RFID-enabled employee ID badge to the attached badge reader. After GroundControl checks authorizations, it identifies the attached device with the greatest battery charge, and performs a software unlock to reveal the pre-configured apps.
For iOS devices, Check Out is integrated with Imprivata OneSign to support Enterprise Password AutoFill for iOS applications. For Android devices, Locker Android supports Android native Password Autofill. Through the same fast and convenient badge tap at Check Out, users can quickly access a device and carry credentials into supported applications.
Next: Checkout and Enterprise Password AutoFill Prerequisites