The Audit Log, found under the Welcome Menu, is only available to Console Admins. It includes logs of all operations performed on GroundControl that are specific to your organization.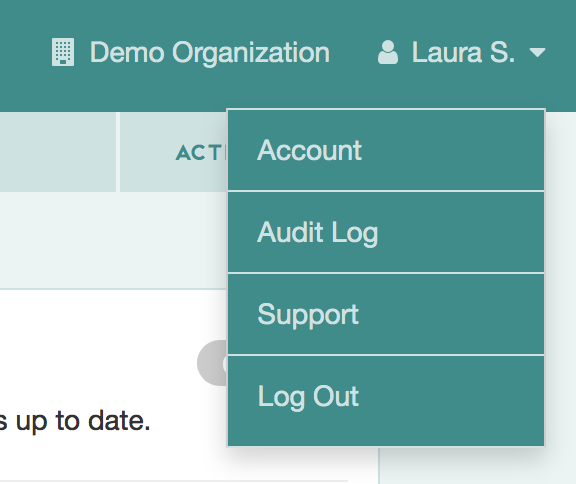 The following actions are logged on the Audit Log:
Workflows
Created workflow XYZ

Modified workflow XYZ

Deleted workflow XYZ

Cloned workflow XYZ
Launchpads
Registered Launchpad X

Upgraded Launchpad X

Deleted Launchpad X

Changed Launchpad X's custom field Y from A to B

Failed Login
Devices
Added Device X

Deleted Device X

Retired Device X

Change Device X's attribute Y from A to B
Automation
Created rule XYZ

Modified rule XYZ

Deleted rule XYZ

Enabled rule XYZ

Disabled rule X&Z
Admin
Added, Modified, Deleted MDM X

Added, Modified, Deleted attribute X

Invited user XYZ with role XXX

Changed role of user XYZ to YYY

Deleted user XYZ
Users
Accepted invitation

Logged in

Logged out

Changed password

Failed login
Note: Deployment activity is found in the Activity tab.