Apple released macOS 10.15 Catalina on October 7, 2019. Like many other Mac apps, there are new behaviors for GroundControl.
Note: GroundControl versions before 4.9 have not been tested and are not supported with macOS 10.15 Catalina.
Grant Permission for Proximity Cards & Bretford Hubs
When using Bretford Hubs or Proximity Cards, the Mac will display a dialog asking for additional permission "to receive keystrokes from any application."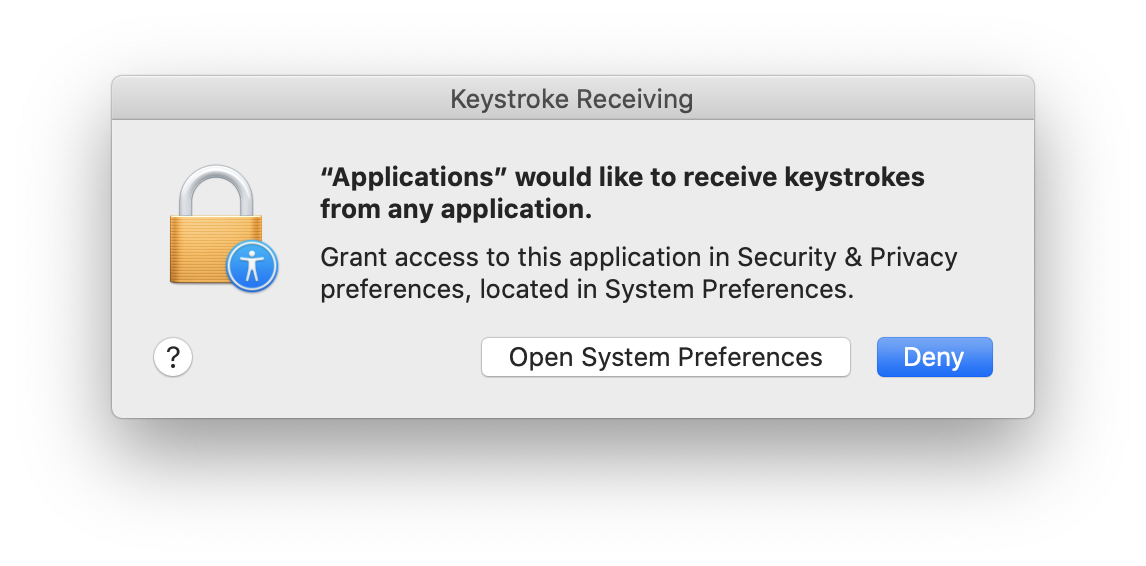 GroundControl really is not interested in keystrokes from other applications. However this is how Catalina presents requests to access USB HID devices, which appear to the Mac as something like a keyboard.
To use these devices,  you must grant permission for "Input Monitoring" to the Launchpad app. Open System Preferences > Security & Privacy > Input Monitoring.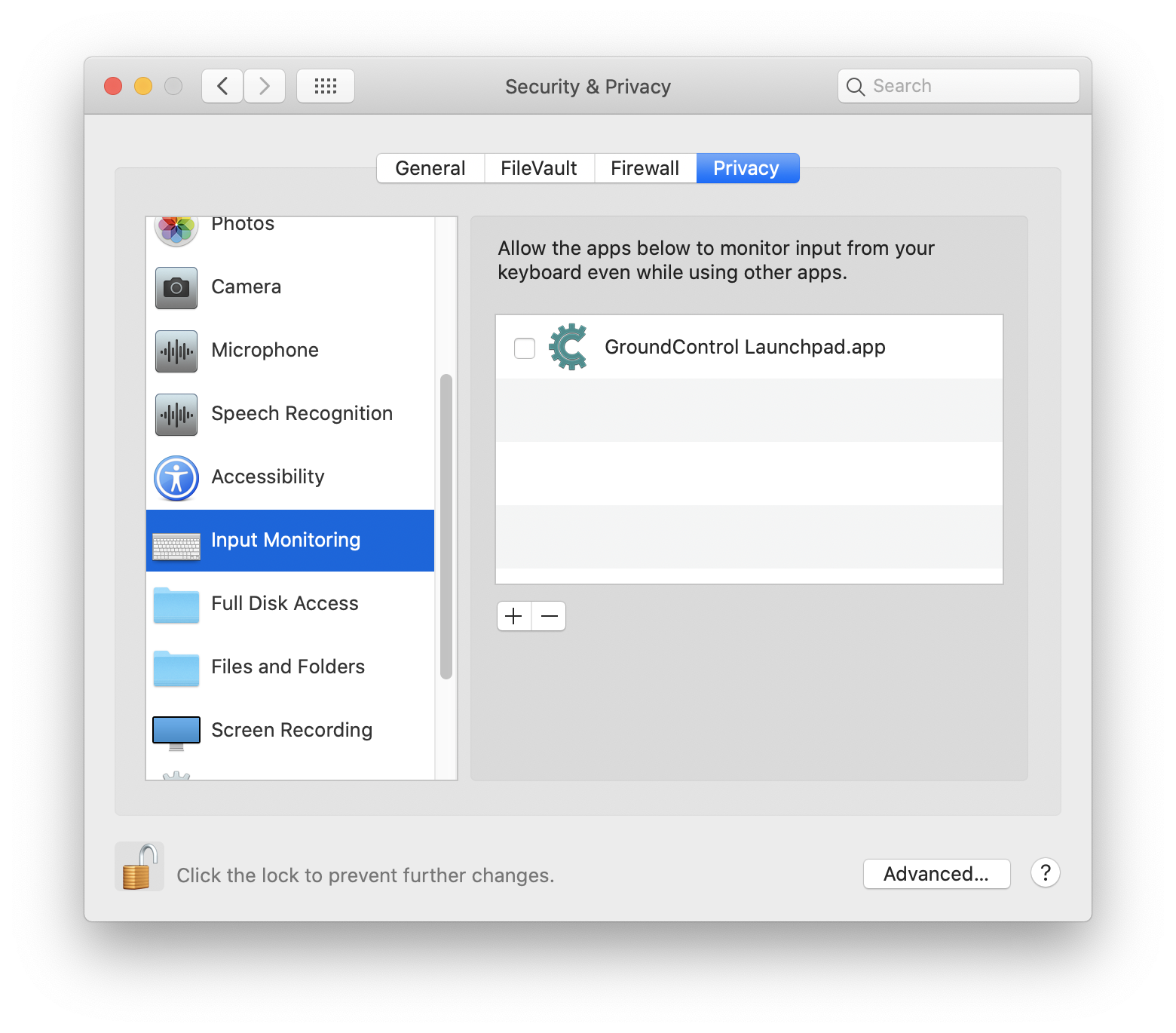 Check the checkbox next to "GroundControl Launchpad.app" to grant permission. (If needed, click the lock in the lower-left corner and enter administrator credentials). If the Launchpad app is running, the system will remind you to quit and relaunch the app.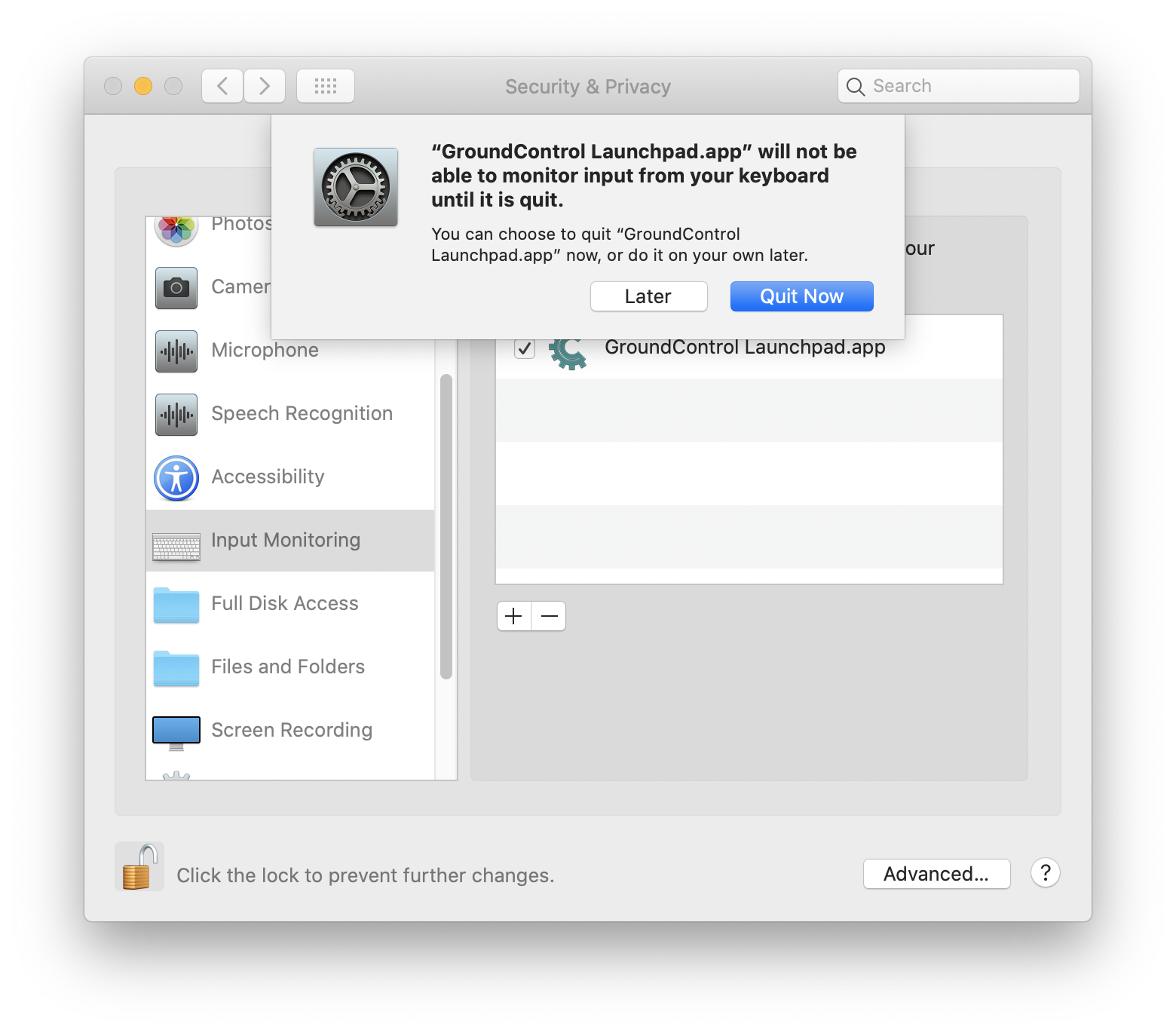 The next time you run the Launchpad app, it will have the access to hub or card reader you expect.
Windows opening when devices are in Recovery Mode
When connecting devices in recovery mode, the Mac will open windows unexpectedly.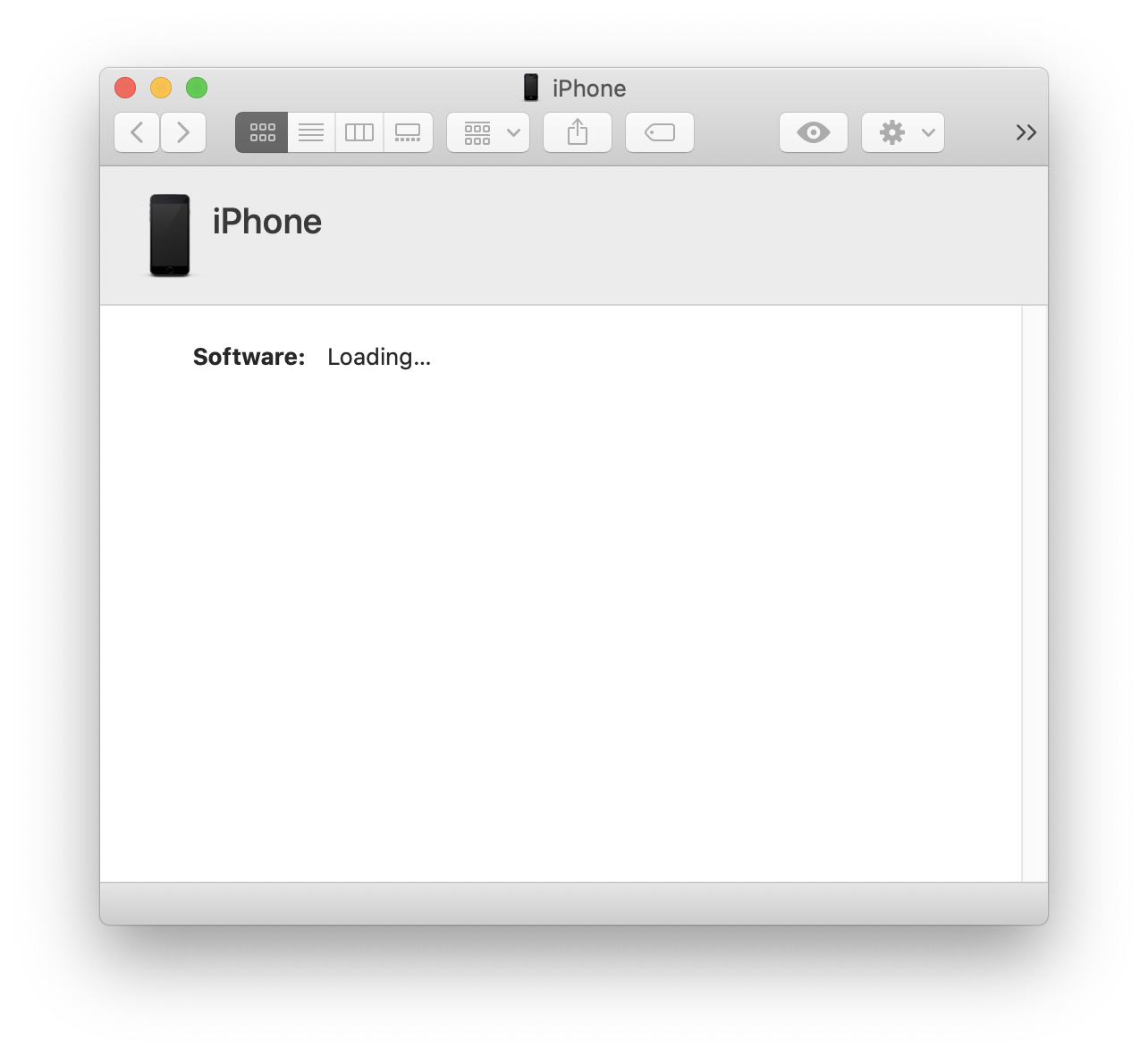 These windows may be ignored. They are a result of Apple moving some device management functionality from iTunes to the Finder. GroundControl Launchpad 4.9+ will prevent the Finder from actually restoring to devices — this is what you want GroundControl to do. Unfortunately we have not yet found a way to prevent the windows from opening.
We are in touch with Apple about this issue and will update this article as more information is available.