To ensure reliable check out, your devices must check in reliably. This page is intended to document Imprivata's recommendations for a reliable check in experience.
Your Check In workflow must contain the following actions, at a minimum: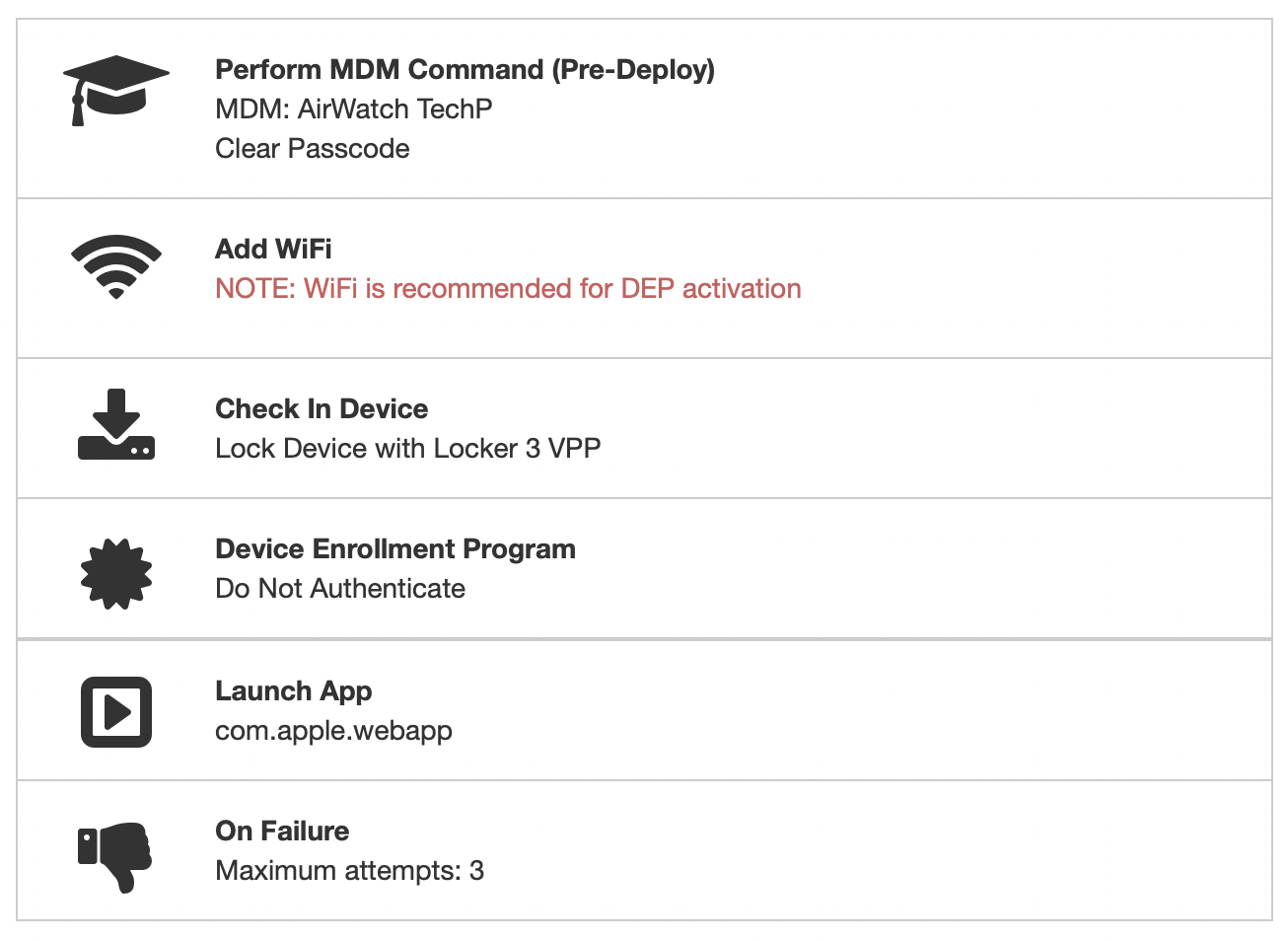 Every Apple DEP workflow will additionally include the following actions, which should be left untouched for Check In workflows:
Device Enrollment Program
Add WiFi
Optionally, you may add the following actions:
Notes
This article assumes you are running Locker for iOS 3.6.1 or later.
The Launch App action is required to work around a bug introduced in iOS 15. This bug remains in iOS 16, unfortunately. Imprivata has reported this issue to Apple.
The app com.apple.webapp is a hidden app in iOS that is used for bookmarked web apps. It is usable even if your MDM policy blocks Safari. The app displays a simple blank screen.
Imprivata no longer recommends launching com.apple.Preferences. This app triggers a bug in iOS 16.2 (apparently fixed in 16.3). Additionally, we want to discourage users from opening Settings, usually.
Although the workflow editor shows the Check In before the Launch App action, GroundControl actually executes Launch App earlier.