Macs, beginning with macOS 13 "Ventura," will show a dialog when any new USB device connects.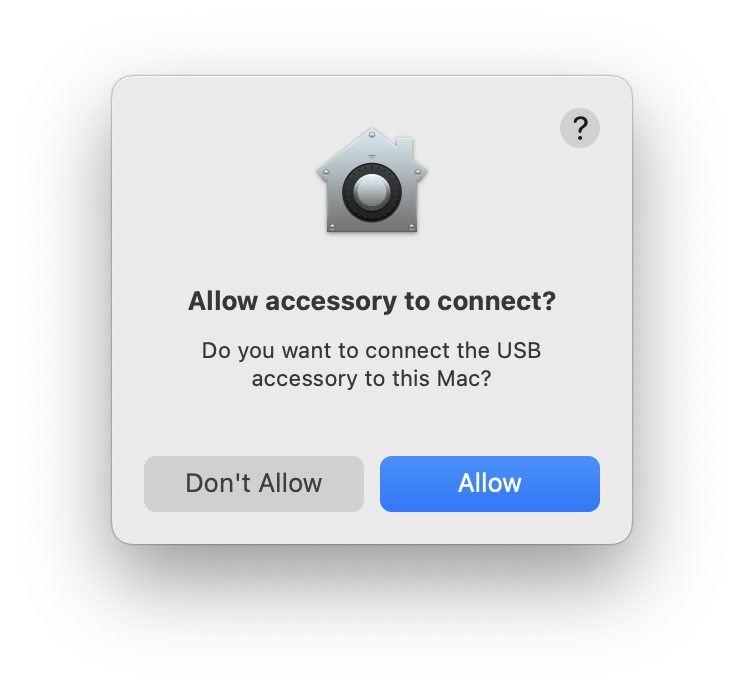 This dialog is intended to provide extra security to protect your Mac, but will interfere with GroundControl's automated operation.
GroundControl Launchpads on Mac must be configured to always allow accessories to connect, without this dialog. This setting is controlled in System Settings > Privacy & Security.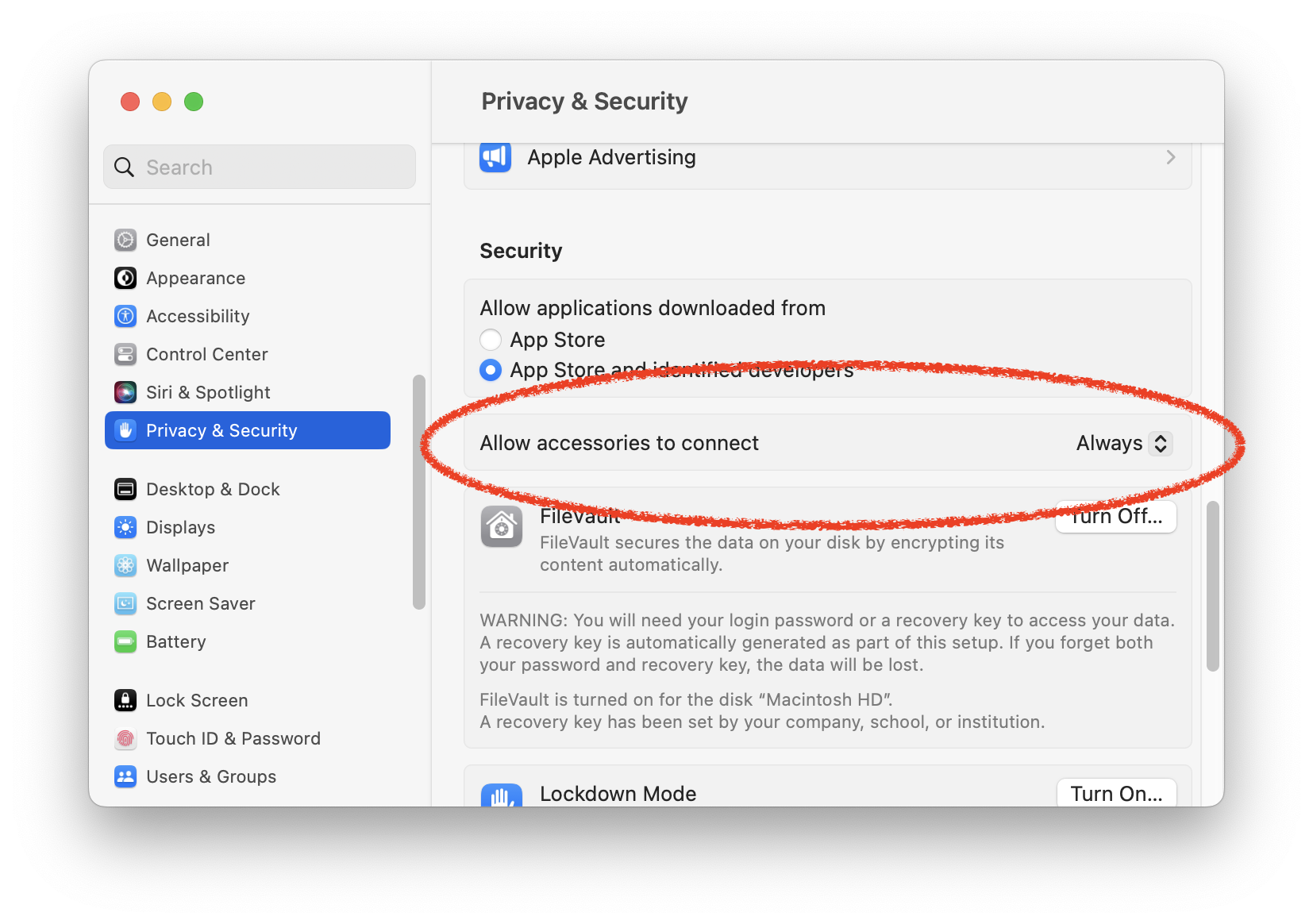 Alternatively, the MDM system you use to manage your Macs may allow to set this globally, using the allowUSBRestrictedMode restriction. (This restriction may not be available to your MDM system until it is updated for the new macOS version.)