Apple Mobile Device is the driver installed on every Windows PC that allows Windows to recognize iOS devices. Like almost all software, the driver is periodically updated. Imprivata Support may ask you to report the condition and version of the Apple Mobile Device driver on your PC. Here are instructions for that operation.
Finding driver warnings
1. Connect an iOS device to your PC.
2. Open the Start menu, and search for the word "Device"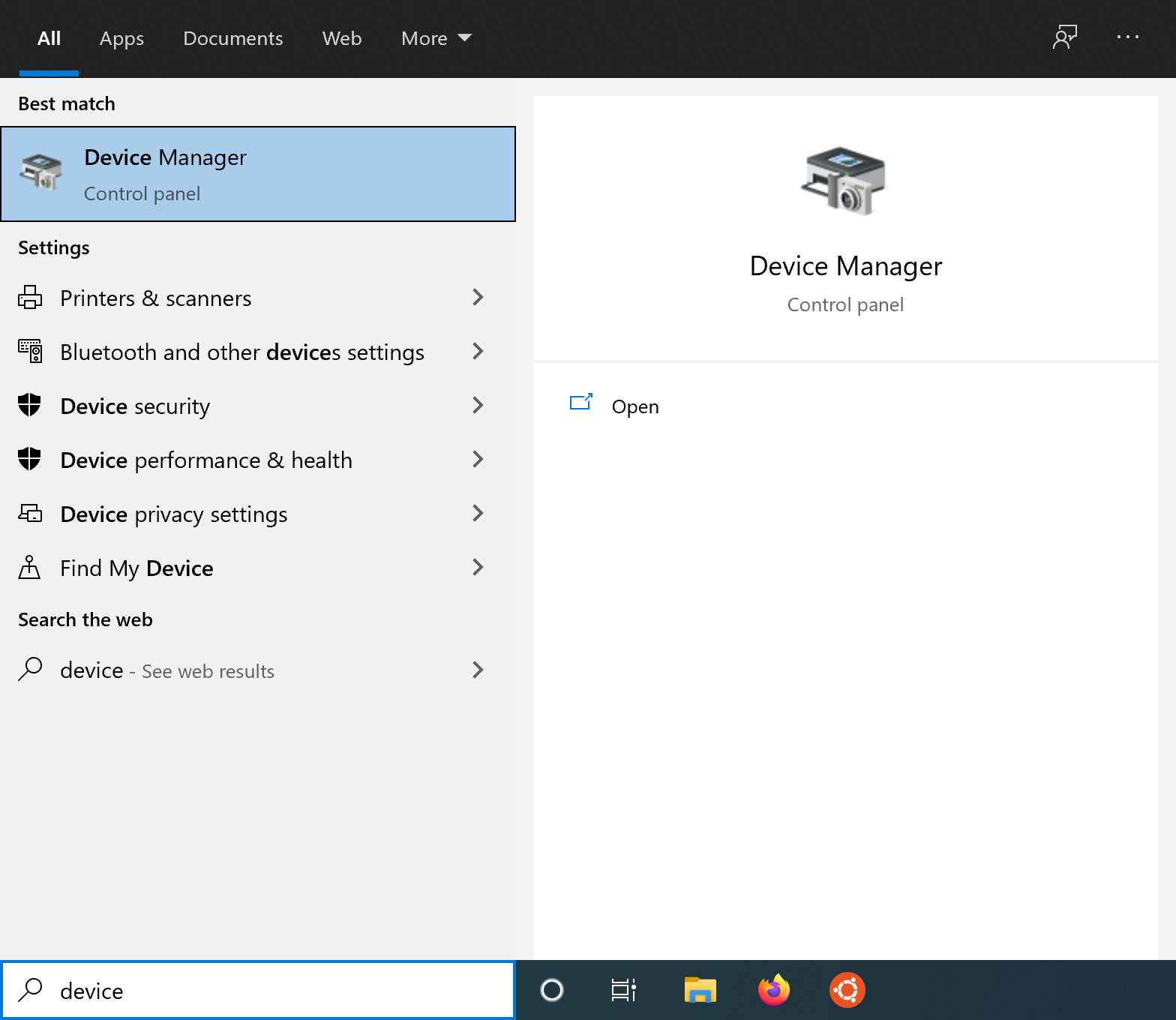 3. Open the Device Manager control panel.
4. In the Device Manager, there will be one or two drivers listed for each connected iOS device. First, note if any of these drivers show a YELLOW WARNING TRIANGLE, as in the example below. If so, please send a screenshot to Imprivata Support.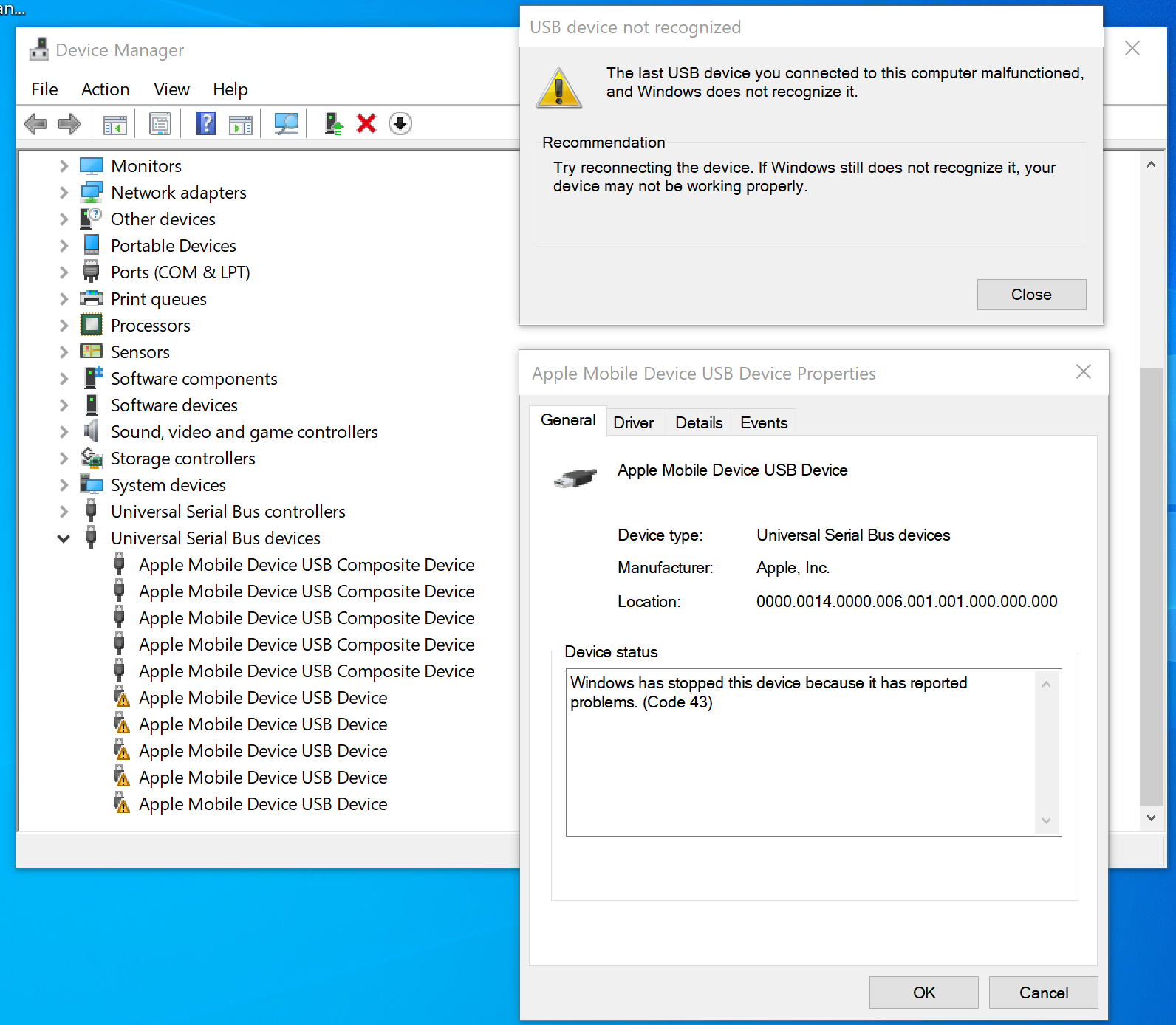 Finding the driver version
5. The driver version may also be helpful, especially if the driver is reporting problems. Double-click on on the item called either Apple Mobile Device USB Device or Apple Mobile Device USB Driver. Do not click on the item with "Composite" in the name.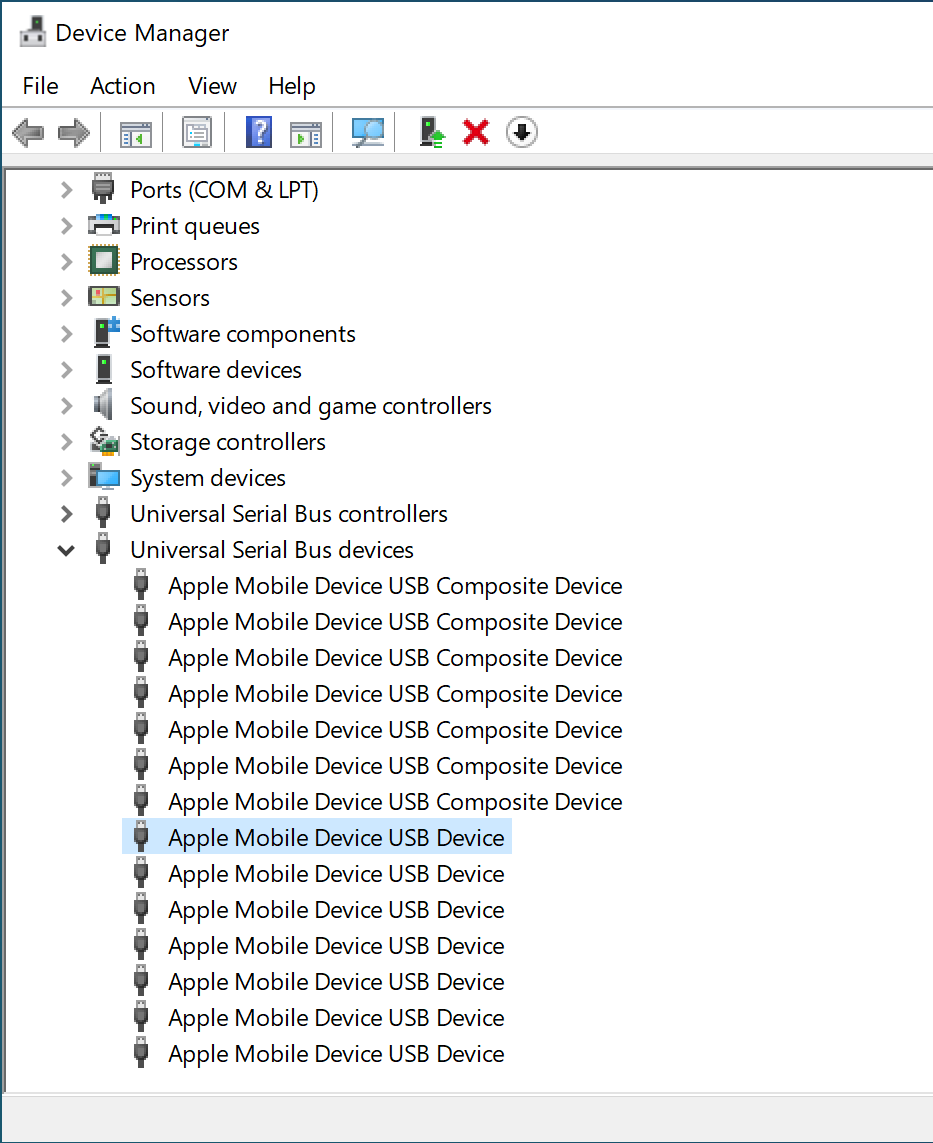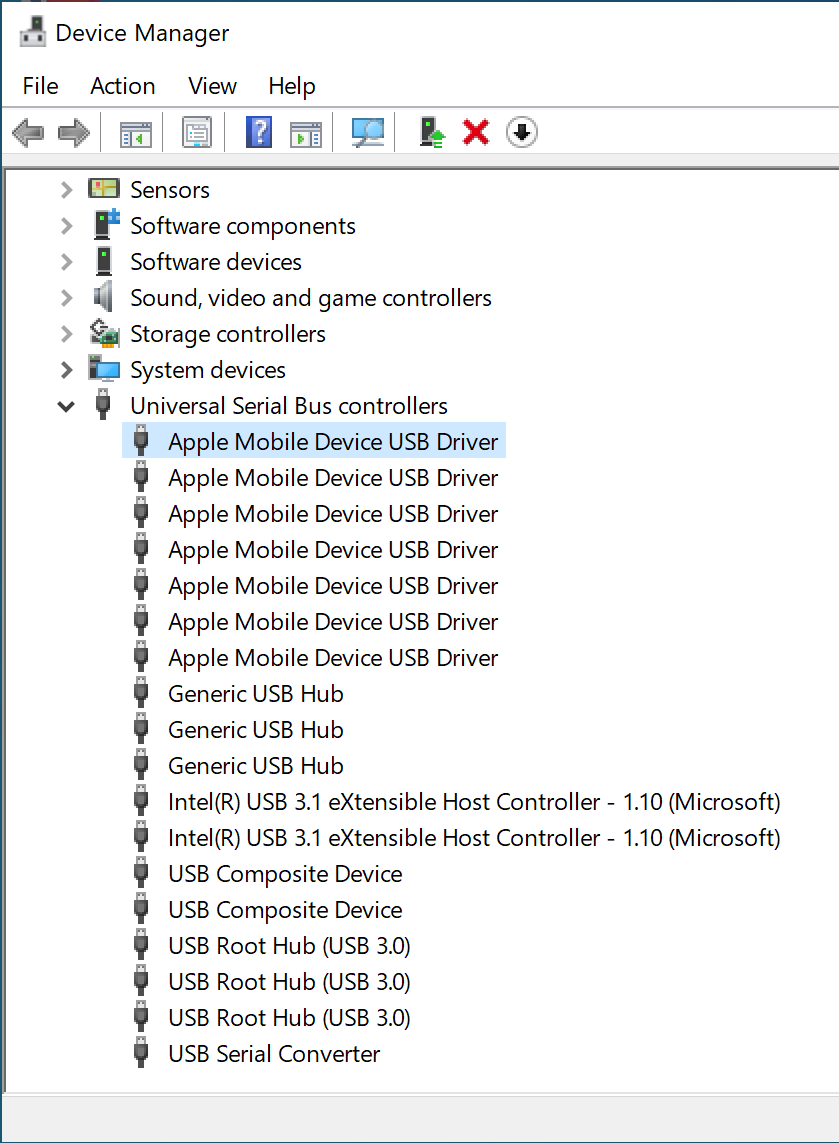 6. Note the driver version. These may vary wildly from one PC to another.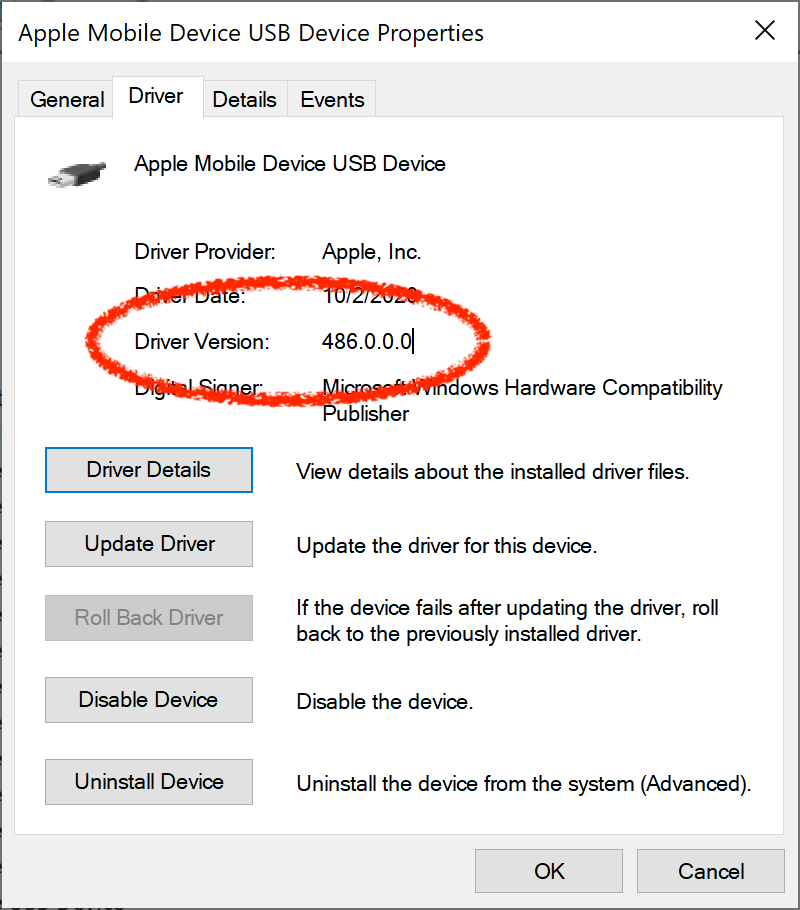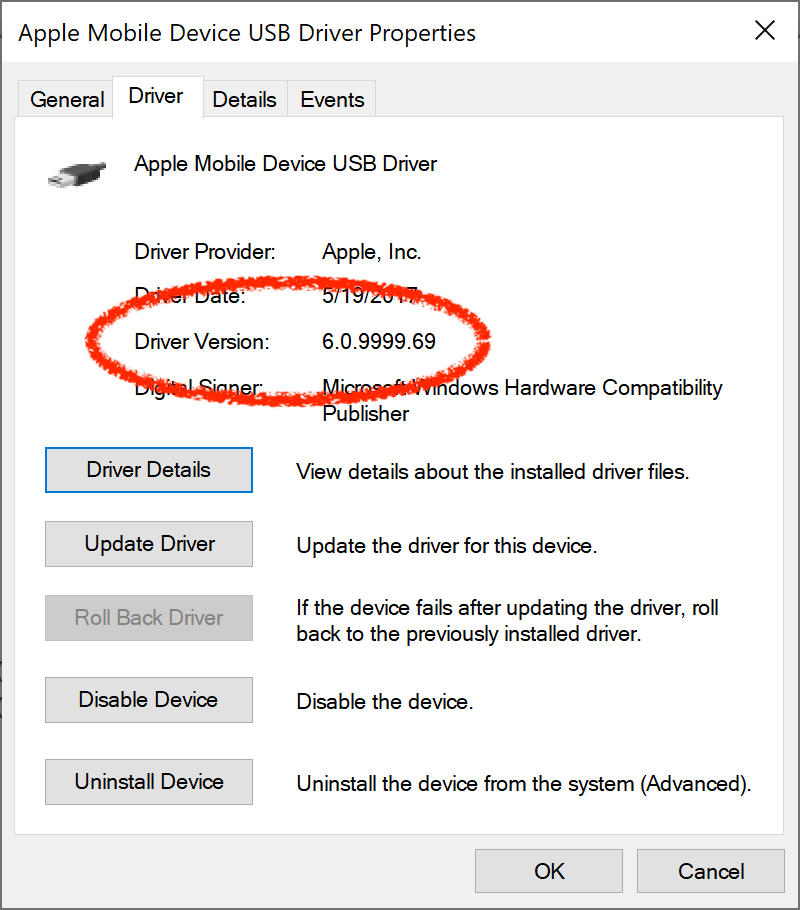 7. Send the version to Imprivata Support.