The standards below have been developed jointly by Voalte and GroundControl, and are strongly recommended for iPhones used in a clinical setting.
Please use the following list as a template for your configuration. You may find it useful to print the list and check off each setting for validation.
These recommendation evolve from time to time. We welcome your feedback and suggestions.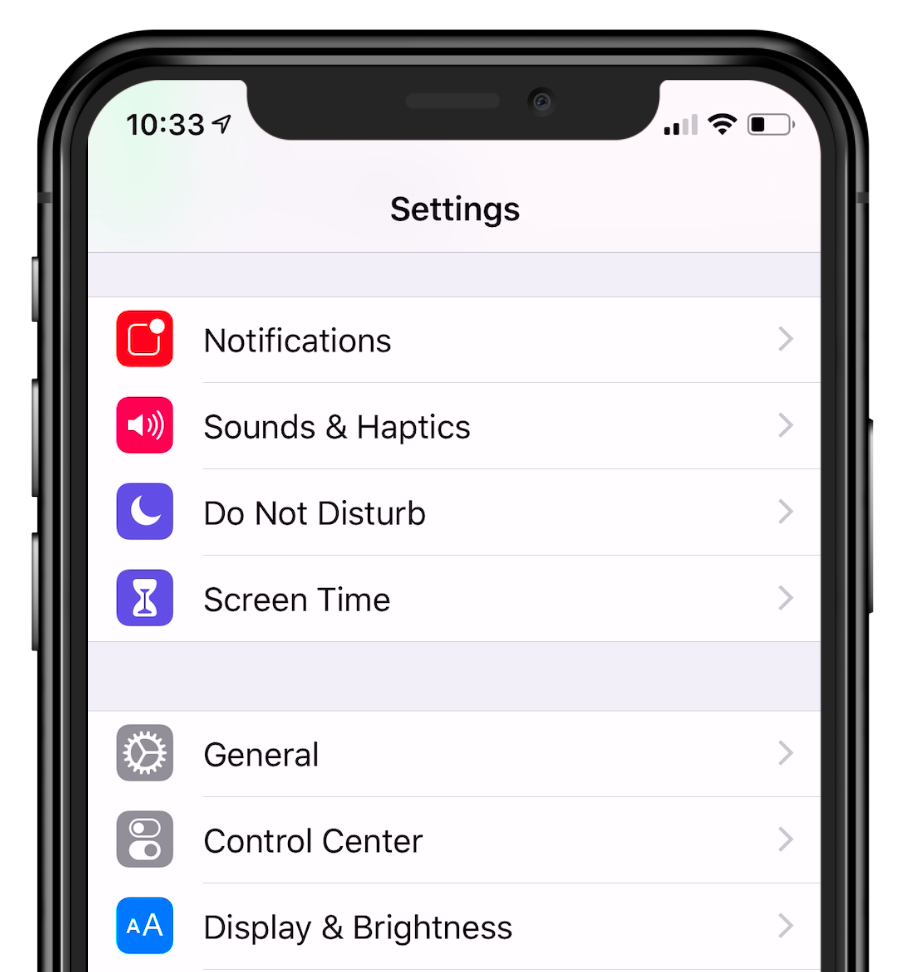 DEP Profile

Authentication
ON
(AirWatch) Device Ownership Type
ON
(AirWatch) Device Organization Group
Your preference
Profile Name
GroundControl
Department
Anything
Support Number
Anything
Require MDM enrollment
Enabled
Supervision
Enabled
Lock MDM Profile
Enabled
Anchor Certificate
Disabled
Device pairing
Enabled
Supervision Identity Certificate
Upload Supervision Identity
Await Configuration
Disabled
Auto Advance Setup
Disabled
Setup Assistant
Skip all setup screens
Account Setup
Don't Skip
Account Type
Administrator
Create New Admin Type
No

MDM Notification Profile

Voalte One
Allow Notifications
ON
Show in Notification Center
ON
Show in Lock Screen
ON
Allow Badging
ON
Allow Sound
ON
Allow critical alert notifications
ON
Allow CarPlay
ON
Alert Style when unlocked
Banner
Select group notification type
Do not group
GroundControl Locker
Allow Notifications
ON
Show in Notification Center
ON
Show in Lock Screen
ON
Allow Badging
ON
Allow Sound
ON
Allow critical alert notifications
ON
Allow CarPlay
ON
Alert Style when unlocked
Banner
Select group notification type
Do not group

MDM Restriction Profile

OS Updates - Delay Updates
90 days
Allow use of camera
ON
Allow FaceTime
OFF
Allow passcode modification
OFF
Allow Biometric ID to unlock device
OFF
Allow installing public apps
OFF
Allow App Store icon on Home screen
OFF
Allow app removal
OFF
Force limited ad tracking
ON
Show user-generated content in Siri
OFF
Allow manual profile installation
OFF
Allow configuring Restrictions
OFF
Allow Erase All Contents and Settings
OFF
Allow device name modification
OFF
Allow wallpaper modification
OFF
Allow account modification
OFF
Allow Bluetooth Settings Modification
OFF
Allow system app removal
OFF
Allow manual VPN creation
OFF
Force Date & Time to be Set Automatically
ON
Allow auto filling of passwords
OFF
Allow sharing of Wi-Fi passwords
OFF
Allow eSIM modification
OFF
Allow personal hotspot modification
OFF
Allow AirDrop
OFF
Allow USB Restricted Mode
OFF
Allow user to trust unmanaged enterprise apps
OFF
Allow pairing with non-Configurator hosts
ON
Force Wi-Fi Whitelisting
ON