When adding the Check In Device workflow action we support a number of additional actions that can be selected.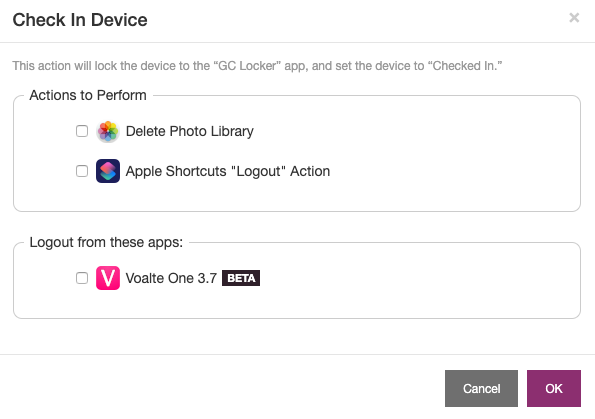 Delete Photo Library: This clears media data on a device including Photos, Apple Podcasts, Apple Audio Recordings, and Apple Books.
Apple Shortcuts "Logout" Action: This is used in demostration and test workflows.
We also support logout with integrated applications to ensure 3rd party users are logged out upon device Check In. To request support for a particular app please contact GroundControl support.
Voalte One 3.7 [Beta]: Please contact GroundControl support if interested.