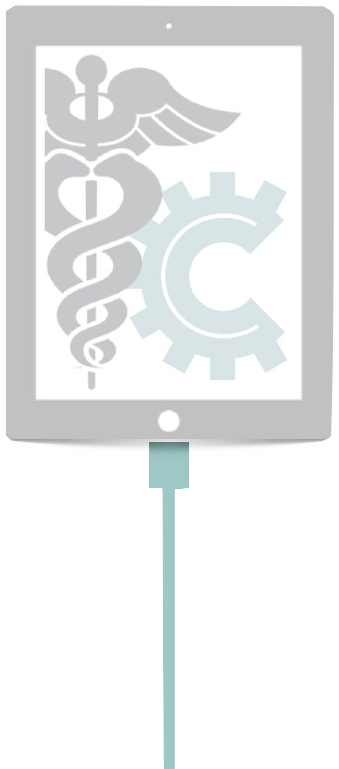 Healthy iPads, Healthy iPhones
Healthy Patients
GroundControl has been adopted by the most innovative hospitals in America, including the best large and two of the top "super large" Healthcare IT departments of 2016. These trailblazers and many like them are leveraging GroundControl for iPhone clinical communications and iPad-based patient engagement.
COMPLIANT
Enables complete wipe of PHI from the device — programmatically

EFFICIENT
Deploy, supervise, and update on-site in 2 minutes or less, and as often as required

AUTOMATED
The right workflows and profiles are pushed to the right devices — automatically

VERSATILE
Runs on Mac or Windows and works with any MDM

TOUCHLESS
Non-technical — simply plug in a device and it's quickly up, running and compliant

SECURE
Fully encrypted, multiple roles, and integrates with SSO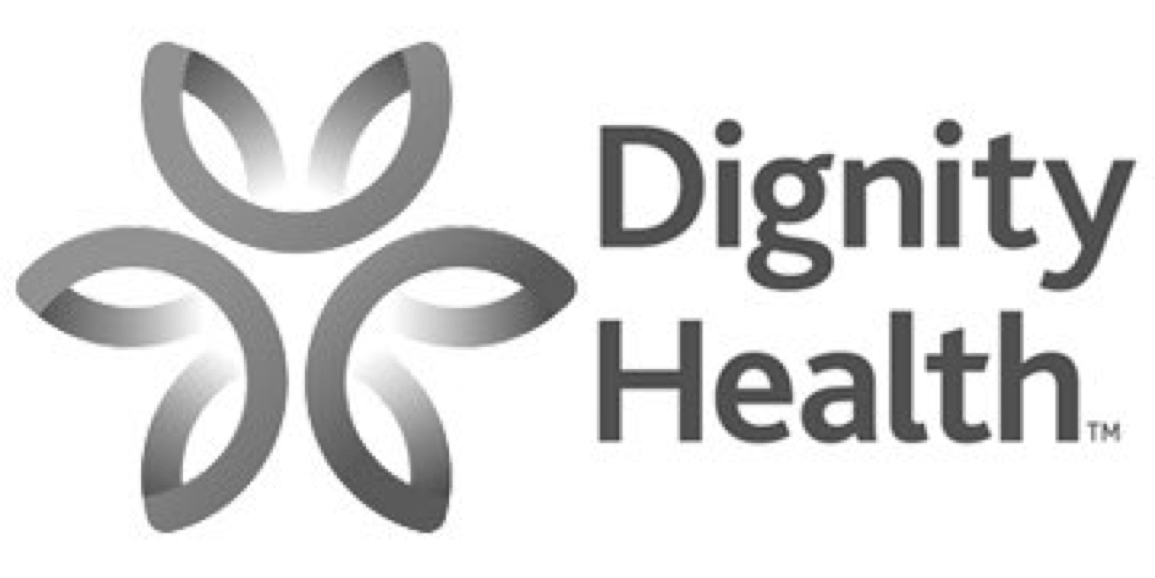 Clinical Communications
Beepers, overhead pagers, and alarms are rapidly being replaced by smartphones. These devices offer tremendous advantages: secure texting, reducing alarm fatigue, and overall improved clinical care.
For hospital IT staff, maintaining thousands of "Tier Zero" devices is no easy task. That's why the largest hospitals rely on GroundControl.
With GroundControl, devices are Self Healing. Push a "Heal Me!" button on your phone, and software errors — small or large — are corrected with the next connection to the UniDock. It is as if an invisible technician is sent to repair the phone. Healing and charging status are quickly indicated to staff with simple LED lights: Solid Green = "Ready to Go." Could it be any simpler?
To find out more on how we can help your existing or planned iPhone rollout, contact us using the button below.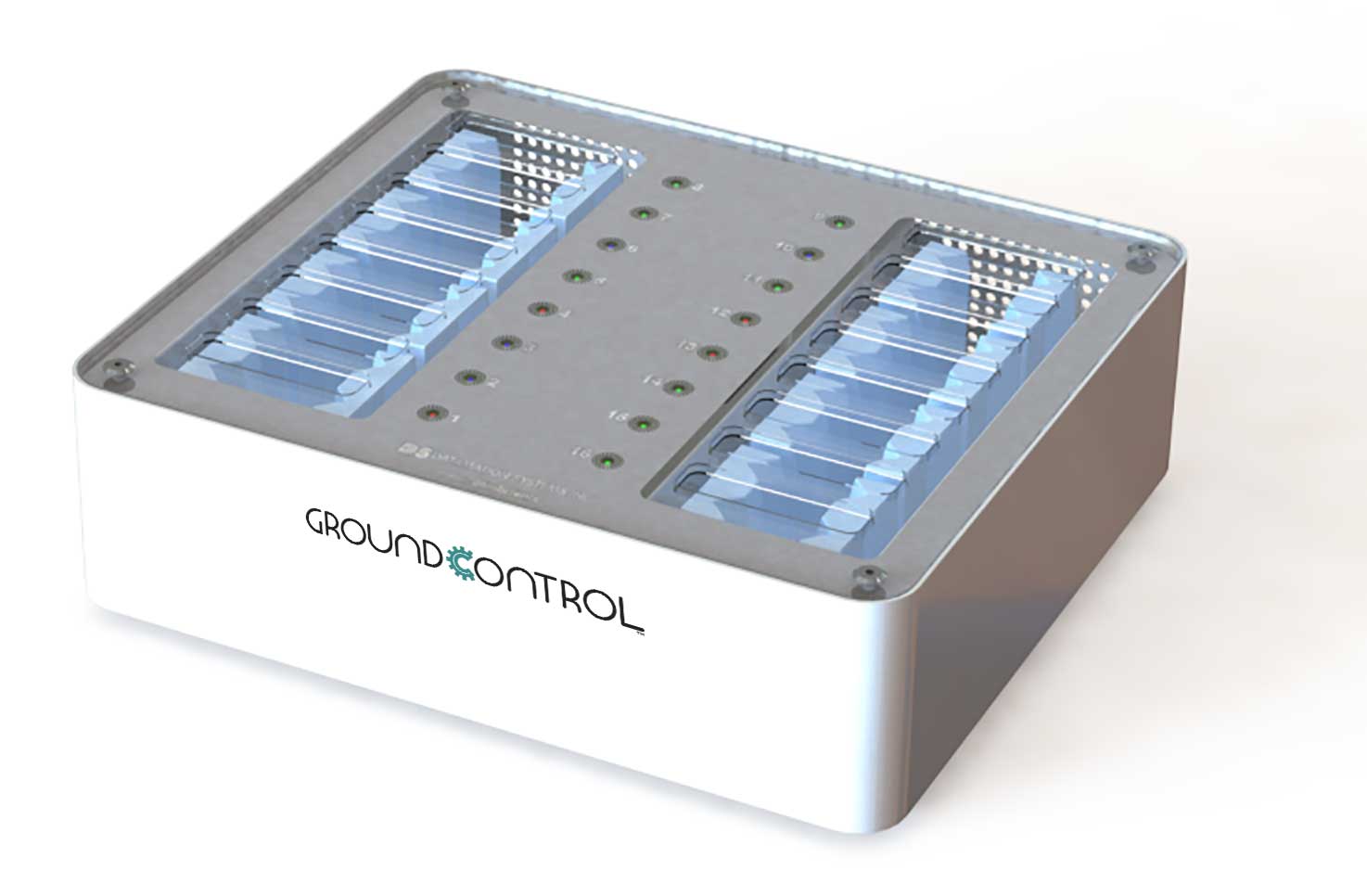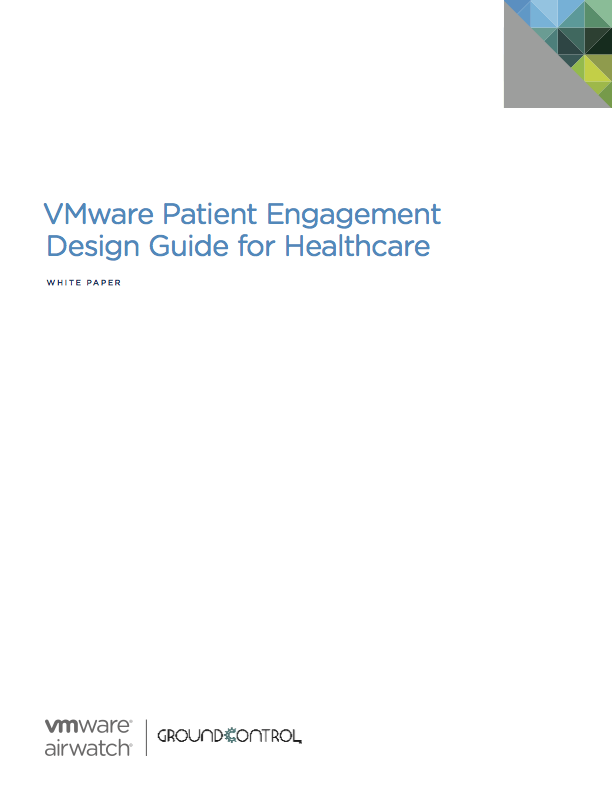 Patient Engagement
Use GroundControl to digitally sanitize and reset iPads, using standard Mac or Windows PCs, all managed centrally by your mobility team with zero burden on your nursing staff.
With GroundControl, any staff member can restore an iOS device to its designated configuration automatically— simply plug it in to it's charging cabinet and GroundControl takes over. All personal information is complete wiped out while the device is reset to its desired configuration. GroundControl ensures that the right apps load with the right configurations, as the iPad is prepared for the next patient. It only takes two minutes.
Hospitals around the world are using GroundControl to securely deploy Epic MyChart Bedside, distraction therapy, and media for patient education. Get in touch to find out how we can help your hospital leap into this exciting endeavor.
Download our VMware white paper to find our more.
Connect to GroundControl
Request a demo, obtain an evaluation license, or to speak with someone
Contact Us