Fix devices. Don't trouble IT.
Benefits:

Reduce IT support costs
Improve employee satisfaction
Improve mobile adoption
Save capital expenses by reducing the need for spare devices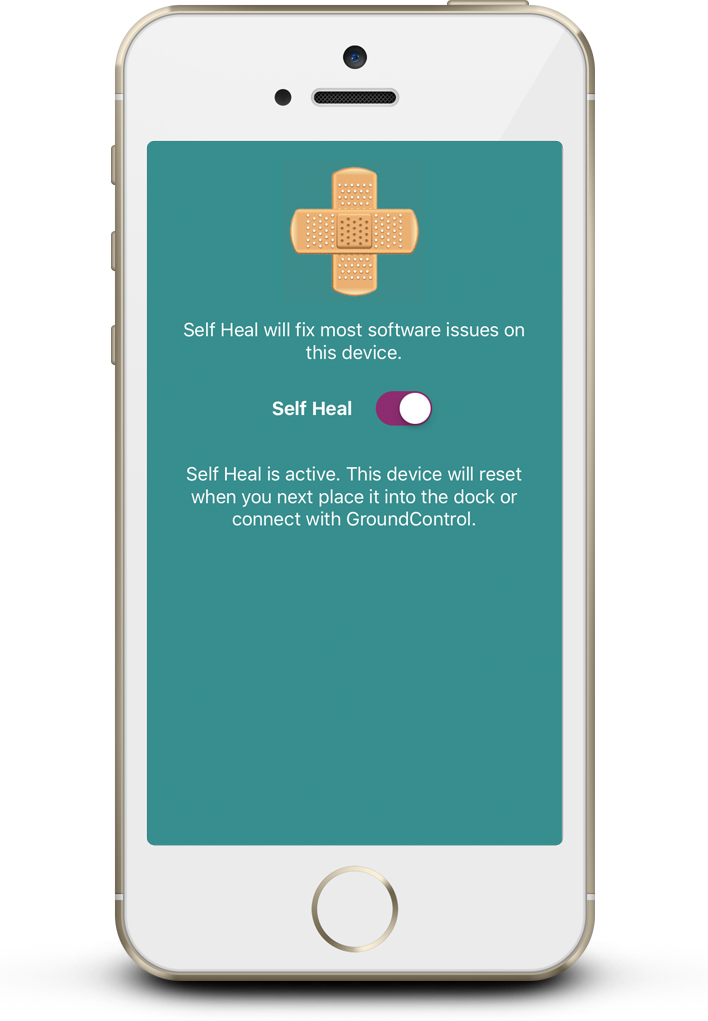 Devices acting up? Support tickets piling up?
It can be a challenge to keep iPhones and iPads running at the high levels of reliability demanded by modern clinical and financial systems. Even the smallest software "quirk" can cause employees to lose confidence in the device.
GroundControl's "Self Heal" takes a time-tested IT solution — device re-imaging to fix software issues — and applies it to mobile devices. But unlike legacy re-imaging systems, GroundControl's Self Heal is self-service.
Self Heal is a small app with one simple switch. If any device begins "acting up," employees can simply flip the switch ON. The switch flags the device as "Unhealthy."
On the next connection to a charging station, GroundControl takes over, re-provisioning the device as new. The entire process takes less than 5 minutes and doesn't require IT. Of course IT has full visibility into the repair history of each device.
Self-Heal is included in GroundControl's "Pro" license. Ask us to trial Self-Heal today.